South Beach Finest Hand Car Wash
South Beach Finest Hand Car Wash
HAND CAR WASH
Enjoy your ride in a brand new looking car. We are a hand car wash. Every detail of your car is cleaned our experienced auto detailers by hand - no machines (excpet the vacuum).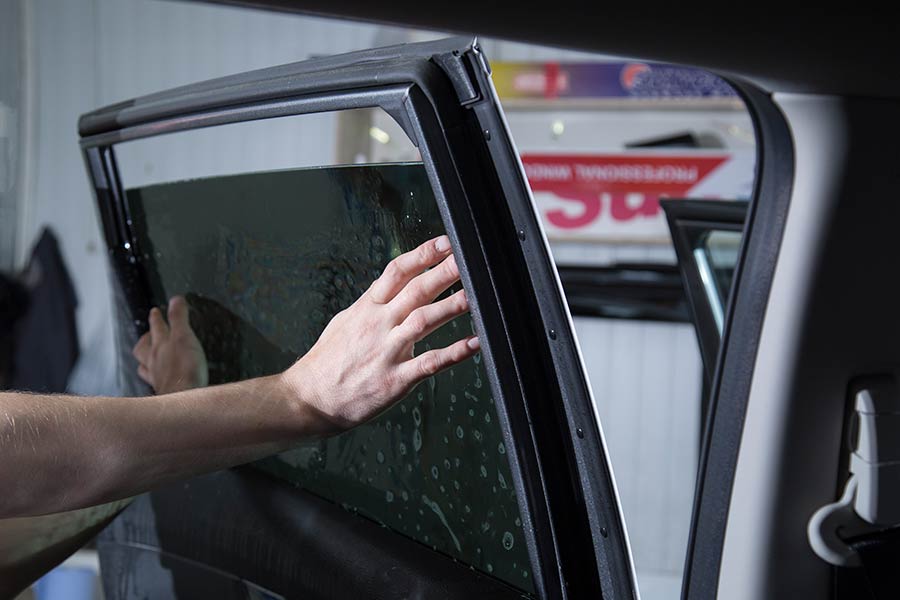 WINDOW TINTING
Our films are all computer-cut, ensuring straight lines, and available in a variety of shades with different light transmission levels to satisfy local tint laws. We offer both residential and commercial tinting jobs.
AUTO DETAILING
Our expert auto detailing services include interior vehicle shampoo, headlight reconditioning, waxing, paint, cement and overspray removal, and high-speed buff to your car.
Get latest news, and special offers direct to your inbox.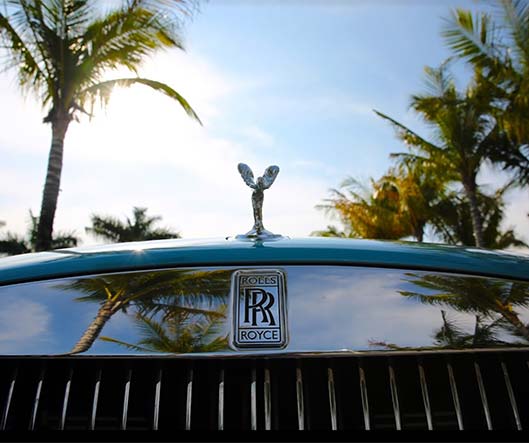 "South Beach Finest is the only carwash in South Beach, so that is where you go. Friendly service, Fresh Market is nearby so you can get your grocery shopping while they detail your car.
"Finally found the one! Used to drive so far out of the way to get a good wash which is very hard to find in midtown or south beach. These guys rock!!!! Come here few times a week for the service and result!"
"This is the only hand carwash on the Beach, in this reviewers humble opinion. Superb staff and centrally located! Worth the $25/$30!"
Check Out the Incredible Rides & Celebs Cruising through Sobe Finest Car Wash
When it comes to maintaining your most prized possession, a hand car washes offer an unparalleled level of details and trustworthiness that you just can't get from a drive-through car wash. Our experienced crew at Sobe's Finest car wash is hyper-focused on providing your vehicle with the time and attention it deserves. Whether your luxury vehicle is brand new or a rare relic, our staff works around the clock to give your car the TLC that it needs.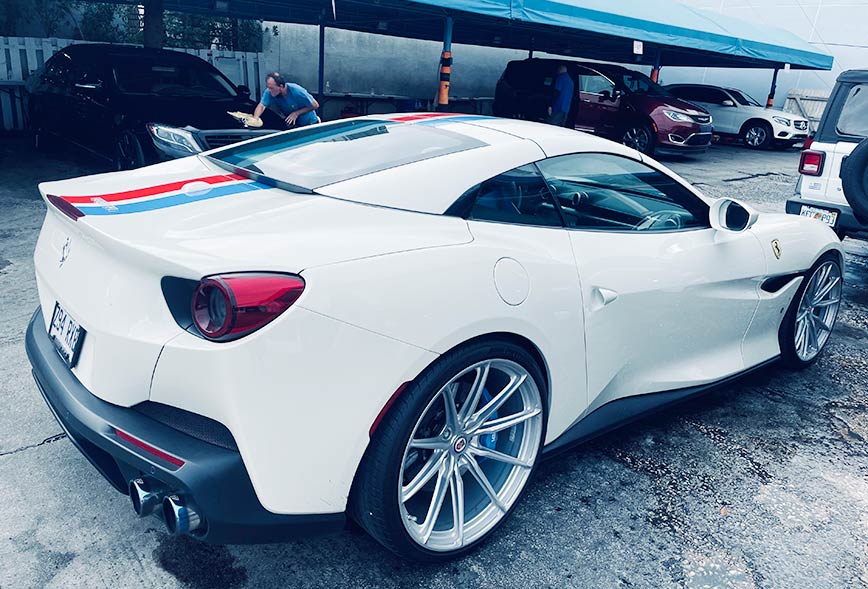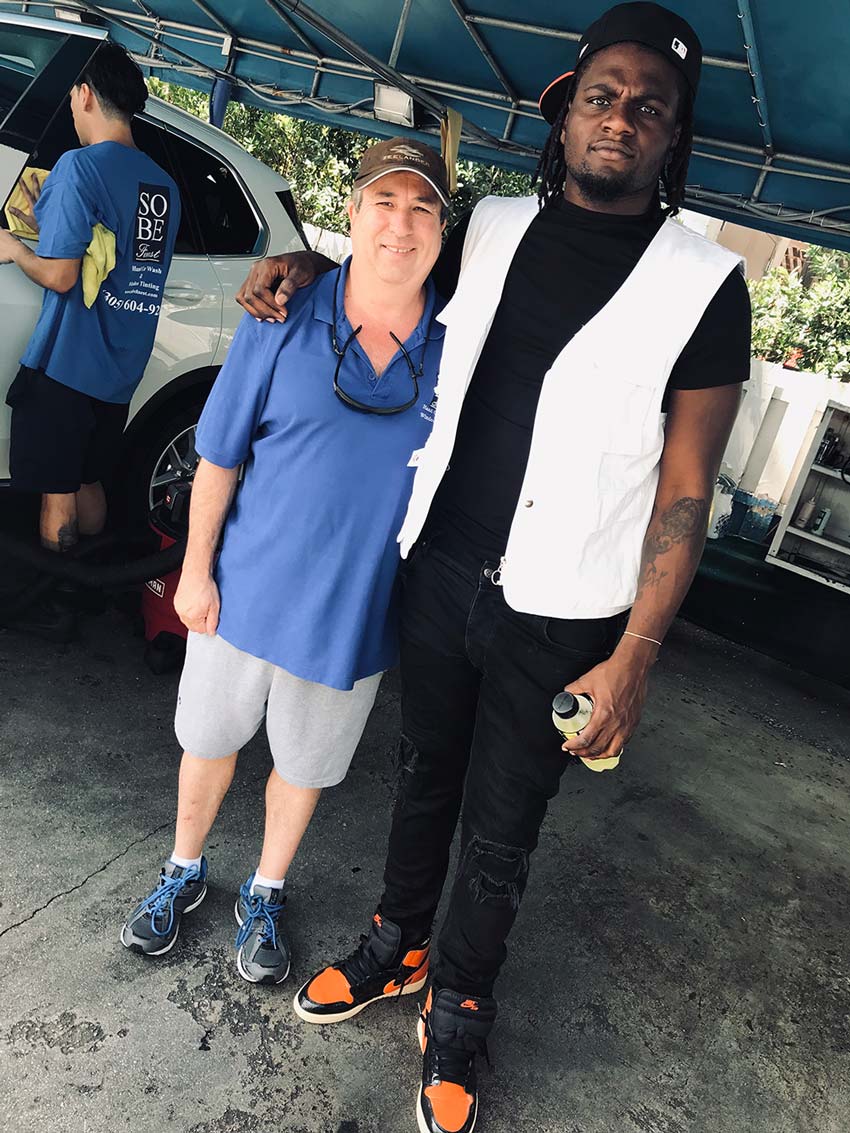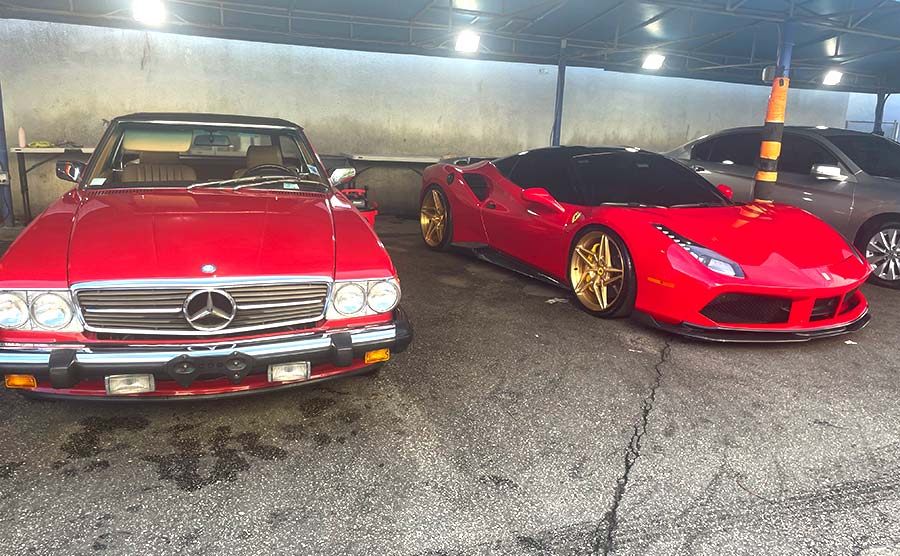 Our team of professionals has been with us for decades, and know their way around everything from a Bentley to a Boxster. Details count when it comes to cleaning expensive cars, so you can trust our team to take care of your vehicle the right way.
Our team uses the best products and techniques to get into those hard-to-reach places and make sure that your vehicle is spotless inside and out.
We take a hands-on approach and don't use machines or automated systems to clean your car – which is why our customers keep coming back. A TRUE hand car wash allows us to provide an unparalleled level of quality and service with each wash.
Voted the best auto detailing in Miami Beach for 15 years straight, and it's no wonder why! Our experienced staff is devoted to giving your car the attention to detail it deserves.